About Equity Gateway, LLC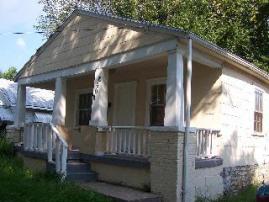 Banks and Lending institutions very often need to liquidate their inventory of Real Estate Owned (foreclosed properties) by offering lists of properties to their pool of investors rather than selling through the conventional method of listing through real estate agents.
We are in the business of purchasing lists of properties from those institutionís offerings which includes properties that may need rehabilitation.
Properties that happen to be in market areas where we have representation are turned into affordable rental housing and properties that are in market areas where we have no representation are listed in our website for sale to individuals, families and investors at great prices.
About Roena Cornett Foundation
Roena Cornett Foundationís mission is to develop sustainable, affordable and diverse communities by building quality affordable housing and revitalizing neighborhoods.
In a strategic partnership Roena Cornett Foundation helped Equity Gateway, LLC to convert a substantial part of its portfolio of foreclosed properties into affordable housing.
Encouraged by the success of the above mentioned program, Roena Cornett Foundation is to embark on a new project of Foreclosed Property acquisition in order to expand the reach and effectiveness of its Affordable Housing Program.
Roena Cornett Foundation acquires foreclosed properties in bulk from banks and servicing companies, selects the properties suitable for conversion to affordable housing and sells the balance to investors in order to raise the necessary funds to sustain the program.


We Are Proud Members of the Better Business Bureau
Click Here For More Information
Your information, whether public or private, will not be sold, exchanged, transferred, or given to any other company for any reason whatsoever, without your consent, other than for the express purpose of delivering the purchased product or service requested.